---
This Crab Spits Bubbles On A Bathtub!
Kids love it! Look at this crab spiting bubbles on a bathtub! Put this cute Bubble BlaCrab™ when baby is taking a bath, make bath time more fun!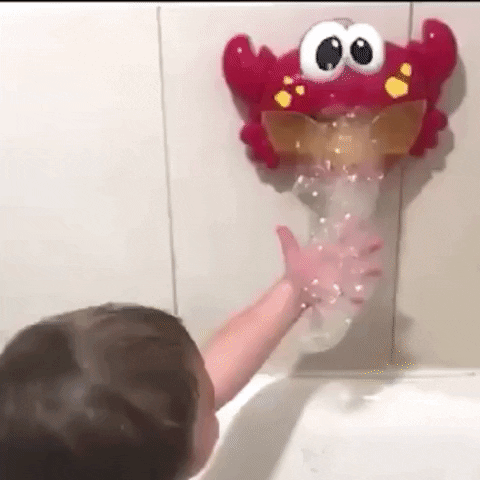 It Can Sing As Well
Bubble BlaCrab™ can not only spit bubbles but also sing! Let your baby enjoy fun bubble bath time and listen to music at the same time.
Interactive And Adorable
 Kids love interacting with the adorable crab and its bubbles. Bath time will be more fun and entertaining!
Easy Set-Up
Bubble BlaCrab™ is easy to set up. Simply install its month, put water and shampoo in it, press the button, and you are good to go!
Details:
Material: ABS
Specification: 23×15.5×8cm
Battery requirement: 2pcs AA (Not included)